We offer world-class facilities that guarantee seamless import and export operations- Rathi, LFZ CEO
01 June, 2023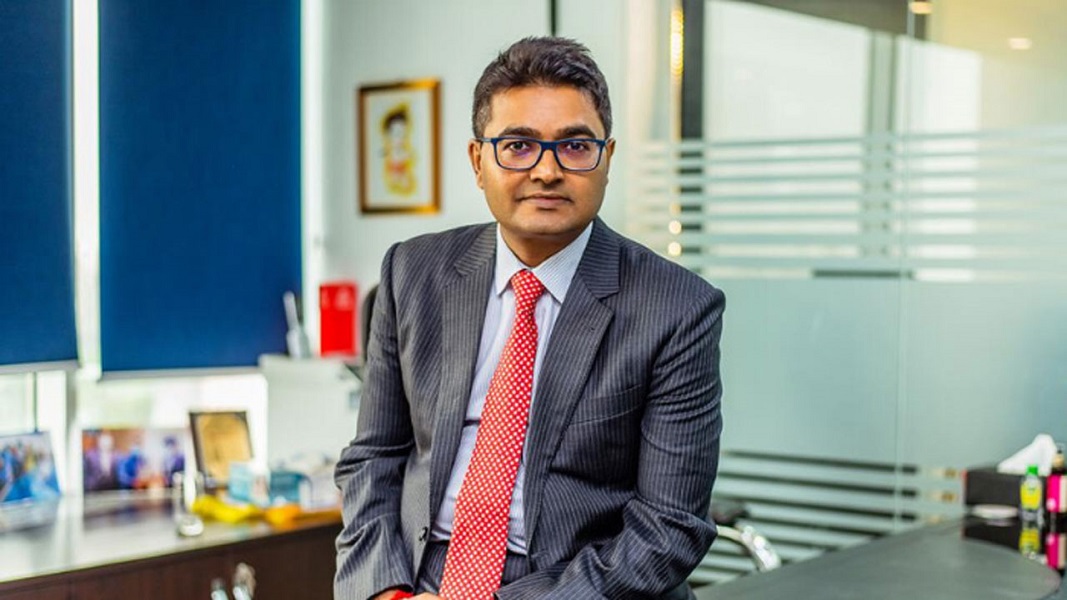 Can you share a brief background about the Lagos Free Zone and its current development status?
The LFZ is an 850-hectare state-of-the-art private free zone in Nigeria, established in 2002. It is situated 65 kilometres east of Lagos on the Ibeju-Lekki axis.
We are promoted by Tolaram, which is headquartered in Singapore. Here, a special economic zone has been developed, including Lekki port, which is the first deep seaport and first ocean port of Nigeria.
The Lagos Free Zone is a modern and multi-cluster development that comprises 20 international investors across manufacturing, logistics, and services with committed investments of close to $2 billion, and this includes the likes of CMA CGM, Power Oil, Kellogg, Colgate, BASF, Sana Building Systems, and Dano Milk, among others. We are positioned to be the premier investment destination in the region, and we have created a self-sustaining one-stop shop ecosystem that is complete with warehouses, standard factories, well-laid out roads and drainage systems, a police station and truck park fire station, a medical facility, the residential facilities, and a commercial tower that is in the works.
All of that combined creates a work, live, play environment and hassle-free business ecosystem which we have created in Lagos free zone.
The Lagos free zone is a plug-and-play ecosystem that we have created. Security and utilities are top-notch for businesses and investors to come in.
What approach are you adopting for prospective investors to see the opportunities that LFZ offers?
the Lagos Free Zone has been developed under the free zone scheme of Nigeria. The free zone scheme is actually aimed at creating an oasis of calm within the Nigerian business landscape. So far, we have seen it for the last 30 years; the scheme has worked in a very seamless way and has been proven to really work in a way to promote ease of doing business.
Not only does it allow for certain fiscal advantages to operate inside the free zone, but we are also focused on alleviating the daily operational challenges. For example, unreliable power, security logistics inefficiencies, or time-wasting bureaucracies have been eradicated due to the one-stop-shop that we have created.
Your company recently signed an agreement with a consortium of companies to provide gas to industries located within the zone. How far has the project gone, and how does this affect economic development in the country?
There are two biggest challenges facing any business operator in the country. One of them is port logistics which was addressed by Lekki port when it became operational on April 7 of this year.
The second challenge is access to reliable, seamless, and cost-efficient energy. We have addressed this by signing up the provision of a pipe gas agreement with a consortium comprising three companies. These three companies are Falcon Corporation, ND Western Lidstream Limited and Fhn Gas Limited. They will help us to get gas in our zone by the second quarter of next year. At the same time, the Lagos Free Zone is putting together a power plant that will run on the piped gas. So, with that as a combination, we will be one of the most cost-efficient energy producers in Africa. By doing that, you lower your cost of doing business.
What is the relationship of LFZ with regulatory bodies such as NEPZA and other?
Our relationship both at the Lagos State level and the federal has been very good. We have received immense support from the federal government of Nigeria through its key regulator, which is the Nigeria Export Processing Zones Authority (NEPZA), which has been very supportive of the Lagos Free Zone.
We also have agencies such as the Nigeria Customs Service, Nigeria Immigration Service, Department of State Security and the Nigeria Police Force, who have added to the ease of doing business as far as the Lagos Free Zone business operators are concerned.
How has LFZ impacted the Lagos economy and Nigeria in general?
In terms of our contribution to the economy, first of all, the way the Lagos Free Zone and Lekki Port combination will work is pivotal to Nigeria; not only as a manufacturing destination for the rest of Nigeria, but we are positioning it as a manufacturing hub for all of Africa.
That will create local value-addition. Secondly, in terms of the contribution to the exchequer via customs duty and VAT. So, that's the second layer. The third is Lagos State because we'll be creating so many jobs. Currently, we have created about 4000 jobs.
This number is going to grow to about 30,000 in the next four to five years. Last year, for example, we contributed 200 million naira in terms of payment and other levies to the Lagos State government. That number is also going to grow.
The fourth is the communities where we are running all the corporate social responsibility and other kinds of programmes to support them and ensure a healthy coexistence. They are also immensely benefiting from the economic growth which we are witnessing in our zone and port.
Do you have any last word for investors to come in?
Our word to investors is that we offer world-class infrastructure and services at the Lagos Free Zone that enable them to have a seamless import and export of their products.