Lagos Free Zone eyes more investments amid weaker naira
22 July, 2023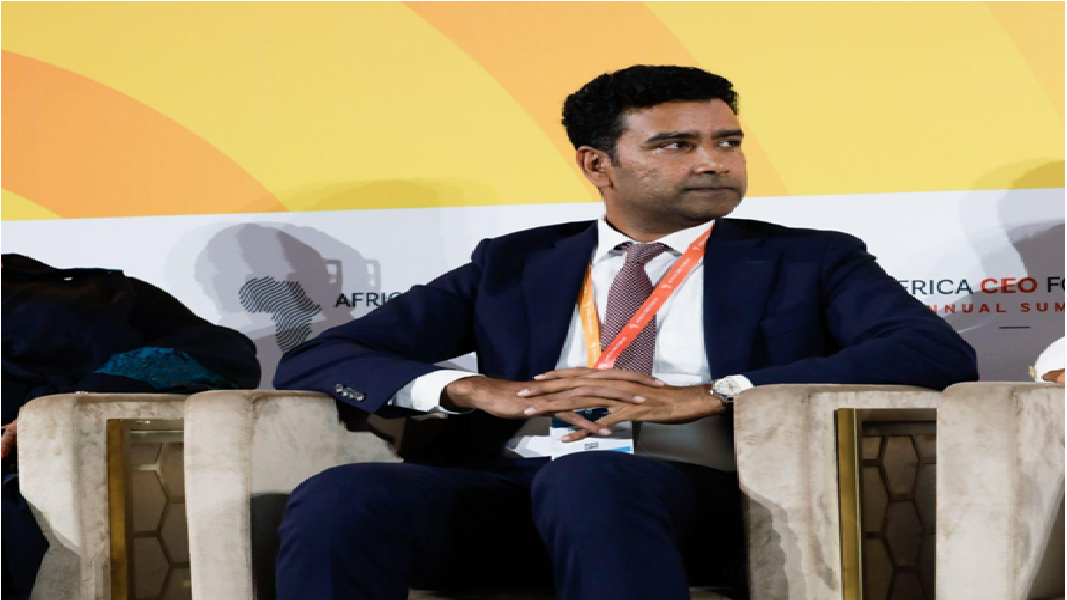 Nigeria's new flexible exchange rate policy gives Lagos Free Zone (LFZ) room to further boost its investments, says Deputy CEO Avasarala Tejaswi who hails the recent monetary policy changes under President Bola Tinubu.
Owned by the Singapore-based Tolaram, LFZ is the first private free trade zone in Nigeria. It also co-owns the country's first deep sea port worth $1.5bn.
Nigeria's Foreign Direct Investment (FDI) currently stands at $468.08m, barely 10% of the $4.7bn it was in 2008. More than any other factor, investors lament the country's unstable exchange rate regime, which causes uncertainty.
The new exchange rate regime, which saw the naira plummet, is expected to bring about stability. In an interview with The Africa Report, Tejaswi says he thinks LFZ will be a major beneficiary.
"We are going to be the beneficiary of any policy that stabilises the foreign exchange because foreign exchange is one of the first things that foreign investors look at when they want to come into a new market," he says.
"You get your money out quickly and there is an ability to forecast what your gains will be in your own currency. Without that, it becomes very difficult for Nigeria to be presented as a compelling investment destination."
Unfazed by depreciation
Currently, the local currency is trading at about N702/$1 as opposed to its earlier official rate of N461/$1, which most businesses lacked access to.
However, Tejaswi says the currency stability, not the rate, is what really matters. "For the private sector, it doesn't really matter whether it is N500/$1 or N700/$1. What matters is whether there is liquidity at the rate that is pegged at."
Centrally located in Lagos State, Nigeria's commercial capital, the LFZ covers an area of 830 hectares. It is fully equipped with infrastructure and a single clearance window to ensure the ease of doing business. 
It is integrated with the 90 hectares Lekki deep seaport, which will allow for access to regional and international markets.
Other perennial problems
Tejaswi says besides the exchange rate policy, there is a need to tackle perennial problems like energy and transport infrastructure, as well as interest rate fluctuations.
He adds that this must then be followed up with a well crafted investment awareness campaign, which would ultimately attract investors from across the world.
Each state will have to take a hard look at the resources that are available within the state that can make it more attractive for companies in that value chain
"This will help projects like ours and in general, the Nigerian economy in attracting manufacturing investments in Nigeria, which is definitely much needed to create employment opportunities that we need at this moment," Tejaswi says.
Currently, oil remains Nigeria's major foreign exchange earner. Lagos State also accounts for more than 70% of the country's capital inflows.
More free zones?
Tejaswi says other states could also create free trade zones and attract the sort of investments that suit their needs.
"I think each state will have to take a hard look at the resources that are available within the state that can make it more attractive for companies in that value chain and then play to their respective strengths rather than each state trying to do everything," he says.
Tejaswi argues that agrarian states could create free zones mainly for agriculture, which would then be located strategically next to where the produce is.
"For those free zones, it is important for them to be situated next to where the agricultural produce is coming from so that the processing can happen at the cheapest cost and the produce can be exported to other countries and distributed within Nigeria," he says.