LFZ wins NEPZA Highest FDI Awards and NGX Corporate Bond Innovation Award
18 January, 2023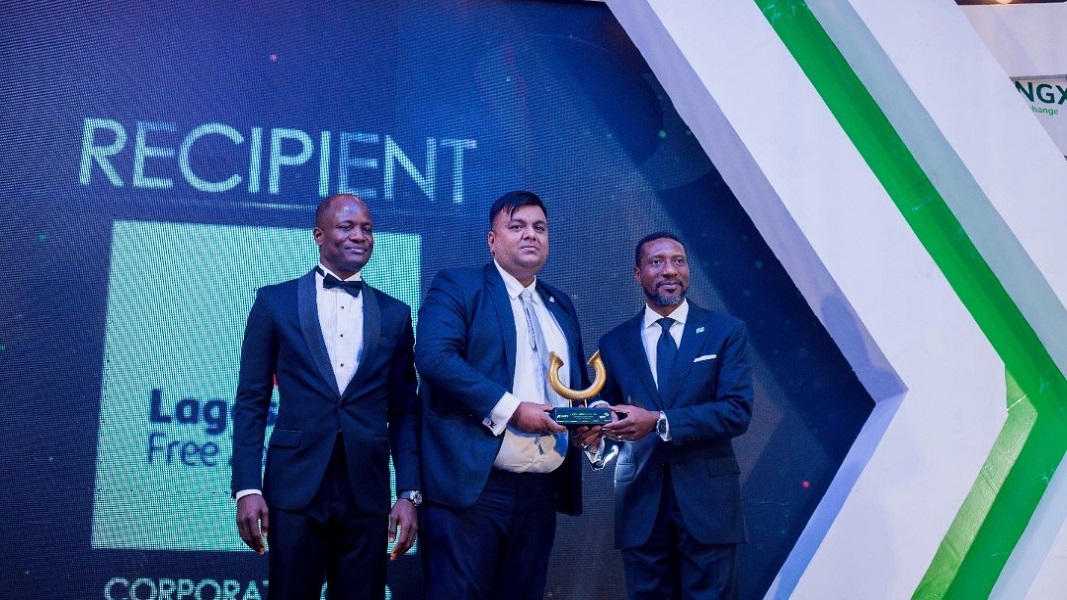 Lagos Free Zone (LFZ), the zone integrated with the Lekki Deep Seaport, recently received the award of the 'highest Foreign Direct Investment value' by the Nigerian Export Processing Zone Authority (NEPZA).
LFZ received the award at the NEPZA excellence award held recently in Abuja in commemoration of the 30th anniversary of the Authority.
Similarly, the company also won the Corporate Bond Innovation Award at the Made of Africa Gala organised by Nigeria Exchange Limited (NGX) held in Lagos recently.
Dinesh Rathi, the chief executive officer of Lagos Free Zone, described the two awards as symbolic honours in recognition of the contribution of the company to the growth of the Nigerian economy by driving foreign direct investment to the country.
"We are delighted for the recognition accorded to us by two important government institutions- NEPZA and NGX due to our commitment to creating enabling business environment with the right infrastructure needed for investment. This honour would go a long way to motivate us to attract investment that would further drive growth for the Nigerian economy," Rathi said.
Rathi pledged that the award will further spur the company to deliver more on its mandate as a free zone by promoting ease of doing business that will attract more investments to Nigeria.
He said the awards not only justify the positive impact the multi-billion-dollar business ecosystem will bring on the economic and social life of the people of Nigeria but also the entire of West Africa, especially with the completion of Lekki Port which will help to position Nigeria as a regional maritime hub.
He said the Lagos Free Zone remains the ideal and preferred investment destination in Nigeria that is committed to facilitating foreign direct investment and creating an enabling environment for blue-chip conglomerates to invest and thrive.