LFZ Completes N17.5bn 20-year Series 3 Infrastructure Fixed Rate Issuance
01 April, 2023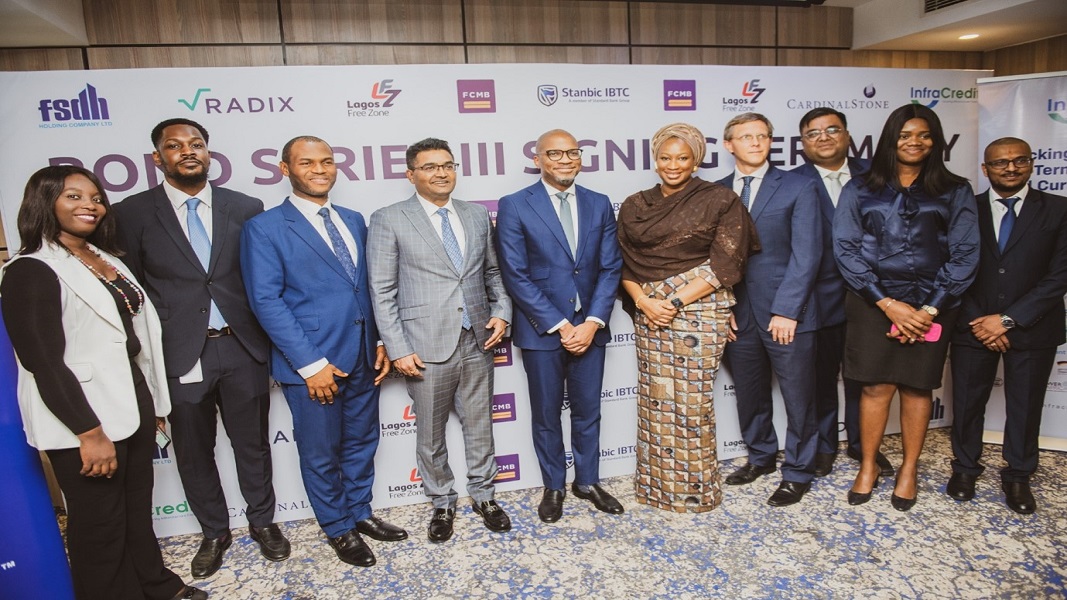 Lagos Free Zone Company ("LFZC or LFZ"), has announce the successful issuance of a N17.5 billion 20-Year Series 3 Senior Guaranteed Fixed Rate Corporate Infrastructure Bonds due 2043 (the "LFZ Bonds"), which is the third issuance under an upsized N61 billion Bond Issuance Programme.
LFZC is the infrastructure development subsidiary of Tolaram, the Singaporean conglomerate with more than 45 years of presence in Nigeria and business interests in consumer goods, infrastructure and fintech. Lagos Free Zone is being developed as the largest port based economic zone in Nigeria and shall serve as the beacon of industrial development across Nigeria and West Africa. Enterprises operating in Lagos Free Zone will benefit from various policy incentives underpinned by the legislative framework applicable for free zones in Nigeria. In line with its vision statement – "to be the preferred industrial hub in West Africa with world-class infrastructure", the Zone is equipped with a host of shared industrial infrastructure necessary for attracting investments from the leading trade partners of Nigeria.
Backed by an irrevocable and unconditional guarantee from InfraCredit, LFZC Series 3 Bond is accorded a "AAA" long term credit rating by Agusto and Co. and GCR, reflecting the highest degree of creditworthiness for the Series 3 Bond.
Speaking on the transaction, the Chief Finance Officer ('CFO') of LFZC, Mr. Ashish Khemka stated: "This is our third successful bond issuance at LFZC and it is a testament to the capacity of the Nigerian debt market as a veritable source of domestic capital for infrastructural development in Nigeria. The impressive participation and pricing of this bond issuance by the domestic institutional investors further strengthens our commitment to realize our vision and thereby enhance Nigeria's competitive positioning with our continuous focus on Ease of Doing Business parameters."
According to the CEO of InfraCredit, Chinua Azubike, "This is yet another landmark transaction, and we are pleased to have supported the successful issuance of this Series 3 Bond following the Series 2 issuance in 2022. Special economic zones are critical to accelerating Nigeria's industrialization, attracting local and foreign direct investment, job creation, and inclusive growth."
Also commenting on the transaction, Chief Executive of Stanbic IBTC Capital Limited, Funso Akere said: "Stanbic IBTC Capital, CardinalStone Partners, FCMB Capital Markets, FSDH Capital and Radix Capital Partners are delighted to have advised LFZC on its third 20-year Infrastructure Bond issuance. The NGN17.5bn Series 3 Bond issuance was oversubscribed and attracted wide participation from domestic pension funds who have a growing demand for quality long-dated assets."