Lagos Free Zone: A self-sustaining Investment Destination in Nigeria
03 May, 2023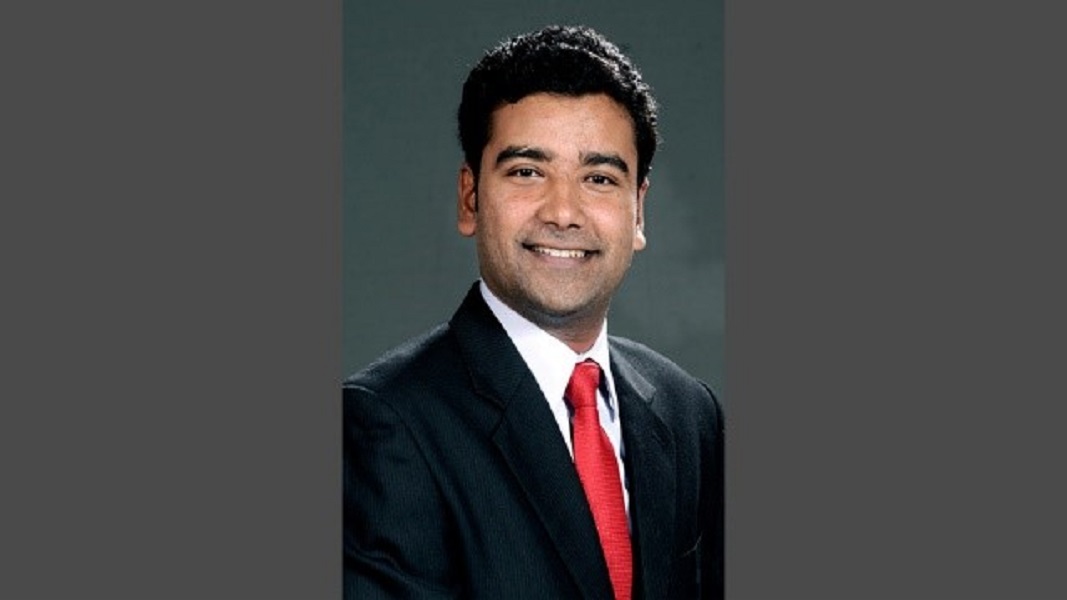 In this interview with BW Applause and Everything Experiential, Tejaswi Avasarala, the General Manager of Lagos Free Zone, provides an overview of the Zone's state-of-the-art facilities, infrastructure, and services. He also talks about the ease of doing business in Nigeria's largest economy, the benefits of the Zone's location, and its potential to unlock economic opportunities for foreign investors. Here are the edited excerpts from the interview. 
Give us an overview of the Lagos Free Zone, why Nigeria and the benefits (USP) of Zone?
The Lagos Free Zone (LFZ), established in 2012, is an 850-hectare state-of-the-art private free zone in Nigeria. Promoted by Tolaram, it is the only SEZ integrated with Lekki Port – the first deep seaport in Nigeria which has the capacity to quadruple the current port's output. 
LFZ is a modern and multi-clustered development located in the Lekki Industrial corridor, one of the largest investment areas in Nigeria. It has already attracted over 20 international investors across manufacturing, logistics, and services with a committed investment of USD 2.5 billion. This includes the likes of, Kellogg, Arla Foods, BASF, and Colgate. 
Positioned to be the premier investment destination in the region, the LFZ team has created a self-sustaining one-stop shop ecosystem complete with grade-A warehouses, standard industrial factories, truck park, fire station, apartments, food courts, medical facility, banking systems, broadband network, police station, and other services for the ultimate ease of doing business experience. 
The Zone also features a single clearance window with agencies such as Customs, Immigration, NEPZA, and DSS working hand in hand directly from the internal central processing center for increased operational efficiency.
Nigeria is the most populous country in Africa with a young population (Median age - 18 years) and the largest country by GDP in the African continent. Being open to business policies with a stable free zone and political regimes, LFZ has the potential to unlock economic opportunities for Nigeria by attracting foreign direct investment.
The USP's of Lagos Free Zone (LFZ) include its location in the Lekki axis, the sunrise development corridor in Lagos State, the commercial centre of West Africa's largest economy, Nigeria. The Zone is fully equipped with world-class infrastructure, facilities and service, and a single-window clearance system for ease of doing business, as well as a holistic work-live-play ecosystem that allows for global brands to thrive in Nigeria and West Africa. It is also the only Free Zone in the country with an integrated deep seaport. Investors and businesses at the Lagos Free Zone are guaranteed a host of preferential policies and incentives by the Federal Government of Nigeria. This makes the Zone an ideal investment destination for growth and expansion.
What does the Zone have to offer in terms of ease of business?
Lagos Free Zone (LFZ) is in the Lekki axis, the sunrise development corridor in Lagos State - the commercial centre of West Africa's largest economy, Nigeria. Centrally located in Lagos State, the Zone covers an area of 850 hectares, and is fully equipped with world-class infrastructure, facilities and service, and a single-window clearance system for ease of doing business, as well as a holistic work-live-play ecosystem that allows for global brands to thrive in Nigeria and West Africa. LFZ is home to Nigeria's main international gateway, the 90-hectare Lekki deep seaport, which has been commissioned and is expecting the first commercial vessel in April 2023. 
Top-tier facilities and services put Lagos Free Zone in a league of its own. Their innovative services like reliable CNG-based power supply, availability of sufficient ground water through bore-wells, well-planned road network within the zone, presence of prominent telecom network operators, fire fighting systems for countering industrial fire and emergency response medical facility equipped with an x-ray room, pharmacy, consultation rooms and an ambulance, etc. ensure that business operations can be set up smoothly and efficiently at Lagos Free Zone.
Can you explain the detail about the entry and clearances procedures if one has to set up a business inside Lagos Free Zone?
To setup a business inside LFZ, the Zone's customer service team supports every client from start to finish. A customer service agent will provide a list of required documents which includes basics like a business plan and shareholders information. Part of the team's responsibility is also to vet the documents and get it to the right standards before submission to NEPZA (the Free Zone authority). 
Once a company is registered and has acquired an operating license for their business (this process typically takes about 2 weeks), they can buy or lease assets within the Lagos Free Zone. For their clearance and documentation procedures, Customs and other relevant agencies are present at the Central Processing Center in the Zone. 
Please describe the industries that you will be targeting for Lagos Free Zone? 
The six priority sectors that we have identified for the Zone based on analysis of multiple factors are food and beverages, pharmaceuticals, paper, engineering, chemicals & downstream oils and non-metallic minerals. In addition to these, we also see significant potential in the logistics and commercial and mixed-use development sectors.
Development plan: industrial 70%, logistics 20%, mixed-use real estate 10% 
What is the volume of investment received by LFZ so far? 
Lagos Free Zone boasts over USD 2.5 billion committed investment; Out of which USD 2 billion has already been invested by 20+ registered companies in manufacturing, logistics and other services.
What does it mean for India in terms of bilateral trade with Nigeria and as a gateway to West Africa?
India and Nigeria are long-term trade partners. In 2021, India was the top destination for Nigerian exports and Nigeria was the 25th-highest destination for Indian exports. 
Following the pandemic, we all understand the importance of localization and supply chain optimization. Indian businesses in Nigeria already have a proven record of success. Therefore, having a stable and attractive Free Zone scheme in Nigeria should act as a strong signal to more Indian businesses to set up shop locally and enhance their ability to cater to the local and regional markets in record time.
Which are the companies that have already set up business in LFZ? Are there any companies from India that have set up business in the Zone or any companies already showing interest in the Zone?
Now, some of the most reputed tenants that we have are Kellogg's and Colgate from USA, BASF from Germany, CHEC from China, Arla Foods from Denmark, and Indofoods from Indonesia.
We are at advanced levels of negotiations with several Indian companies who are keen to establish in the Zone. It's early to mention their names publicly but we are hoping to conclude these ongoing transactions within the next 10-12 months.
Tell us about your Corporate Social Responsibility footprints?
The 3 pillars of our sustainability efforts are people, environment, and community. 
In the area of social responsibility, we are proud of our consistent effort to drive a net positive impact in the lives of our host communities. The focus of our CRS policy is education, women empowerment, skill development, basic infrastructure, and disaster response. We have built and renovated physical infrastructures in the host communities. These include building four community halls, repairing the local health centre, building school classrooms, and installing streetlights. We also engage about 16 schools every year through a science competition tagged Tolaram Science Challenge. About a hundred students from the 16 schools participate in the competition. The top four schools are awarded cash prizes and winning students get scholarships. The students also visit facilities operating within the Zone to experience how the companies work. In addition to that, we offer scholarships to brilliant students from the host communities to support their education and provide working capital to empower women in the host communities.
During the Covid-19 lockdown, we responded to emergency situations in the local communities by contributing food and medical supplies, benefiting over 10,000 households in Ibeju-Lekki Local Government. As part of our Zone development plan, we will build and operate an industrial skills training centre to provide training opportunities that will upskill and improve the employability of individuals from the host community and neighbouring states. Our key focus area is the 8 host communities around the Lagos Free Zone with a population of about 15,000. However, some of our CSR projects covers the wider Ibeju Lekki axis. 
With regards to the environment, about 6% of the Zone is reserved for blue and green cover to maintain a balanced ecosystem. We also practice rainwater harvesting and have recently launched a turtle conservation center in collaboration with the Nigerian Conservation Foundation to protect endangered sea turtles and promote biodiversity conservation.  
How important is LFZ in Tolaram's overall business objective?
With many firsts under its belt, Tolaram is a pioneer in the Nigerian business scene in different ways. 
This also applies to the way we have approached infrastructure in Nigeria. The group forayed into Nigeria in the 70s and since then have gained a deep understanding of how to successfully operate and grow in this terrain. 
In the early 2000's the group's enterprising leadership identified an opportunity to enter the infrastructure space and dove into project development of what are now the Lagos Free Zone and Lekki Deep Sea Port. It is worth noting that Lekki Port is the first and only greenfield port integrated with a Free Zone development in Nigeria's history. 
The Lagos Free Zone, with its vision to be the preferred industrial hub in West Africa, solidifies Tolaram's commitment to Nigeria and courage to deliver excellence in new frontiers.